Cooperation Case – Vivienne Westwood
About Vivienne Westwood
Vivienne Westwood is a fashion brand for all ages that transcends generations. It is for those with a rebellious spirit who dare to be different and want to be ahead of their time. Through an extensive distribution network Vivienne Westwood Products are today sold in 86 countries throughout 5 continents with over 20 lines.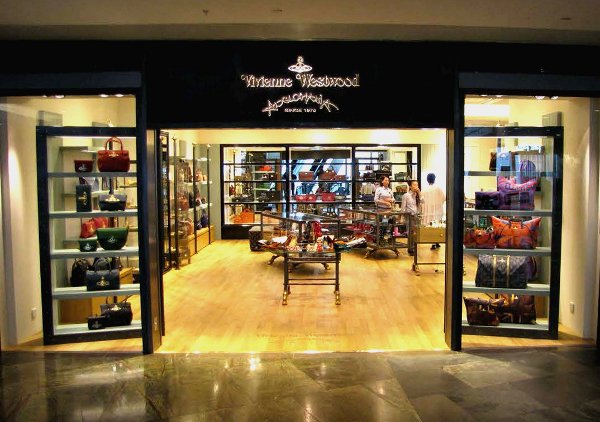 First Contact
In March 2015, J.D. Leather Goods started cooperating with brand Vivienne Westwood (alternative name:
Vivienne Westwood was so cautious while discussing the handbags' details. We were fully cooperate with Vivienne Westwood and gained many good results. The following is the product development design draft.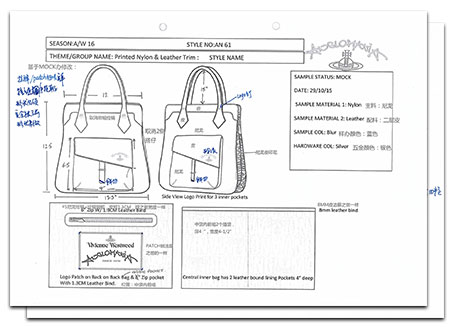 Sample Order
Shortly after, Vivienne Westwood placed the first handbags sample order.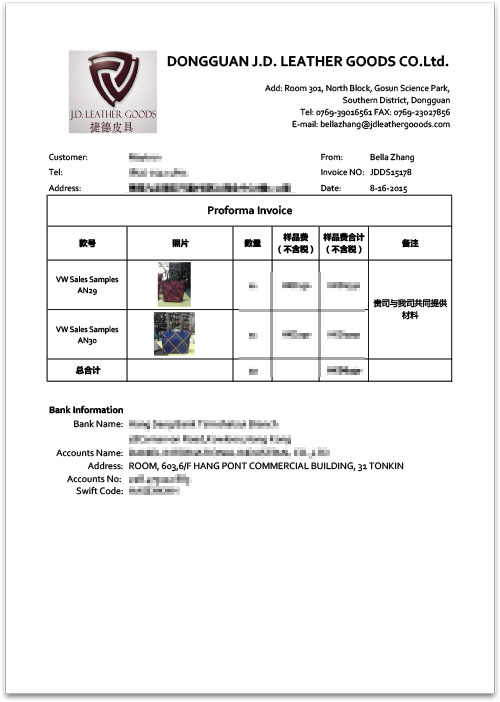 Vivienne Westwood is so strict with the logo printing. Before confirming the logo printing, they put forward several times to change material and enhance printing craft. During that time, we were patient and enthusiastic to cooperate with them. Talking about the Vivienne Westwood logo printing for sometimes, we and Vivienne Westwood came up with a final confirmation.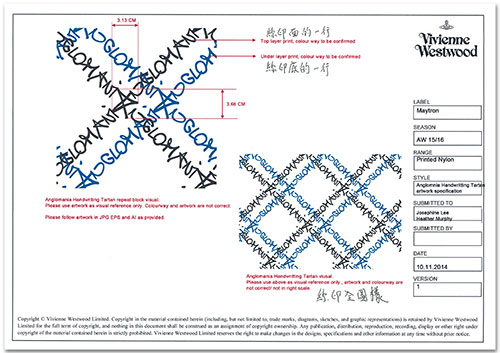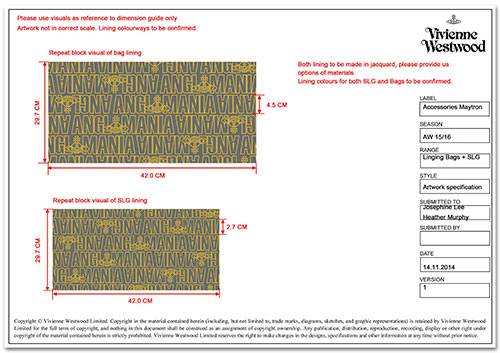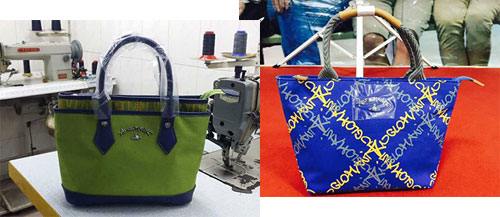 Purchase Order
In January 14h, 2016, Vivienne Westwood placed purchase orders.
By the first cooperation, we gain the trust of Vivienne Westwood and cooperation more smoothly. Later, we and Vivienne Westwood developed more products.