November 29th, 2016, the Walt Disney Company published a memorandum and mentioned that Walt Disney Company discontinued business cooperation with that manufacturers, the plant no longer allow to manufacture the products with the image of Disney features. Because Dongguan Qing Xi Juantiway Plastic Factory failed to fulfill the labour standards under the Walt Disney Company.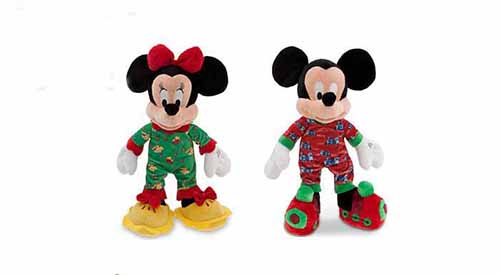 The Walt Disney Company's memorandum wrote: "After investigation we found that although we had encouraged Dongguan Qingxi Zhenyang plastic factory to fix up the employment of labor and human resources issues last year, they can not make corrective measures on these issues, and failure to fulfill the contract requirements. "
In addition, the Disney Company did not provide further details.
Disney's memorandum also mentioned another company, Lam Sun Toy Limited Co,Failure to keep accurate records, employee health, fire safety and human resources management with the requirements of Disney. But Disney showed that before deciding to terminate cooperation with Lam Sun Toy Limited Co.,they will give the opportunity to correct these problems.
Walt Disney Company implemented its "international labor standards" since 1996, the guidelines are intended to cooperate with business and government to prevent the phenomenon of labor abuses.
However, last year, China Labor Watch in New York published five toy factory cooperated with Disney infringe works' rights.
Our factory is also collaborator of Walt Disney, In the above-mentioned items, we are strictly enforced as well as provide first class and professional service.