What should we do for the abandoned leather belt? Let's make a recycled leather belt wall-mounted shelf.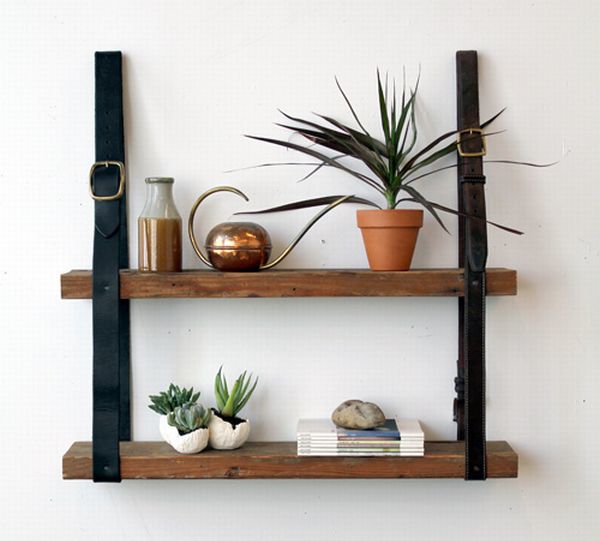 Material & Tools
2 x board (12.5cm x 76cm)
2 x old leather belt(if there is no old leather belt, a little thick woven belt and vegetable tanned leather are fine.
carpet nail/nail
hammer
ruler
pencil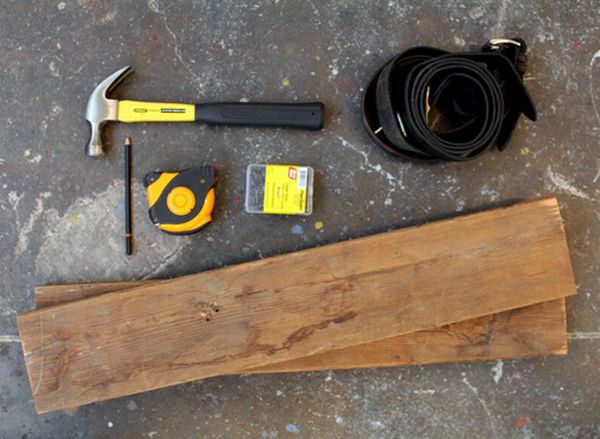 Making Instructions:
Firstly, use pencil and ruler to mark the position and cross.

Fasten two leather belts, the length of the leather belt is 150cm for each of them. If the length of two leather belt are same, so another leather belt need to be punched and fasten well again.

The bottom need to be fixed with three nails.

Both sides need to be fixed with nails.

The second board need to be fixed with nails.


It has been completed in the main, but it's better not to put heavy articles on the upper board.

Fasten it to the wall, is has been finished.

The more ideas of recycling for the abandoned leather belt, please visit Tips: How Can I Recycle Old Leather Belts