In recent years, due to the economic downturn, department store passenger traffic dropped rapidly, as well as consumption habits changing of Millennials, handbags industry has been a big hit. This year, many handbag manufacturers & sellers decide a new way to deal with the upcoming holiday season.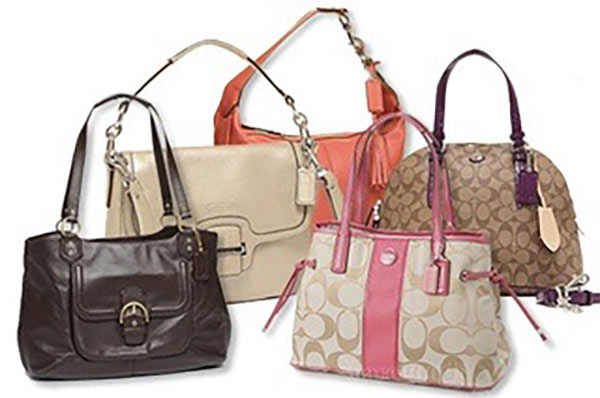 Such as Nordstrom and Barneys New York and other luxury retail suppliers have said that this holiday season will not purchase many new handbags like previous years. After the news, there are industry insiders said that based on current market conditions, similar to the Coach and Michael Kors handbags retailers need to find merger partners strongly, rather than to continue alone.
According to the American fashion industry analyst firm Edited senior fashion analyst Katie Smith said luxury retailers begin introducing fewer but more unique new product to distinguish it from its competitors. Retailers reduce the number of introduced products and make product design accurate for being sold at full price, rather than discounts.
According to Edited company's statistics show that as of August 31 the first three months of, Nordstrom and Bloomingdale department store introduced new handbags' number fell by 23% and 3% respectively. The other hand, last year, they introduced a number of new handbags rose 5% and 11%, respectively. In the third quarter of this year, the Barneys New York's number of the introduction of new handbags plunged 41%. Compared to the same period last year, the data rose 46%.
Coach, Michael Kors and Kate Spade and other luxury brands are consultation with the department stores and reducing product brand promotion activities, to avoid damage to its brand reputation. After that, the industry will concentrate on effect of curbing product brand promotion activities and reducing the introduction of handbags.
Since the rise of e-commerce and the appreciation of the dollar has led to fewer travelers, this year, the luxury industry in United States has entered a difficult year. The global economy and geopolitics are precarious so that led to dropped dramatically on consumer demand for luxury goods and trigger concerns of the luxury market in the future.Furthermore, it caused the outside speculation that Coach is considering the merger with the British luxury brand Burberry.
In August, Coach sold the company's property in Manhattan for $ 707 million, although the company now has enough funds and said it would become a potential development strategy for the company, but a company spokesperson stressed that the company will focus on major reorganization plans. According to company statistics, Coach handbags brand sales more than 50% of total sales, the company plans to expand product in jewelry and footwear. In addition, the development momentum of purchasing footwear brand Stuart Weitzman is great, and that brand will continue to develop new products to attract more consumers full price.
Buckingham Research Group analyst Scott Krasik representation, Coach has get rid of plight, after 10 consecutive quarters of revenue decline, It began to grow 4.5%. However, the brand is still facing pressure of reducing passenger, because visitor spending in Coach accounts for more than half of North America's sales. Scott Krasik wrote in the report, if Coach sales growth slows, the possibility of its profit growth will be minimal.
In addition, Michael Kors also began to expand the business, the company is actively expanding its men's and smartwatch business. Kate Spade and Ralph Lauren are also reduce supply to department stores, it would mean that sales will decline in the short term.
As a manufacturer, we continuously diversify leather goods production lines , not only produce handbags but also wallets and belts.