The Chinese Zodiac, known as Sheng Xiao, is based on a twelve-year cycle, each year in that cycle related to an animal sign. These animal signs are the rat, ox, tiger, rabbit, dragon, snake, horse, sheep, monkey, rooster, dog and pig. It is calculated according to Chinese lunar calendar.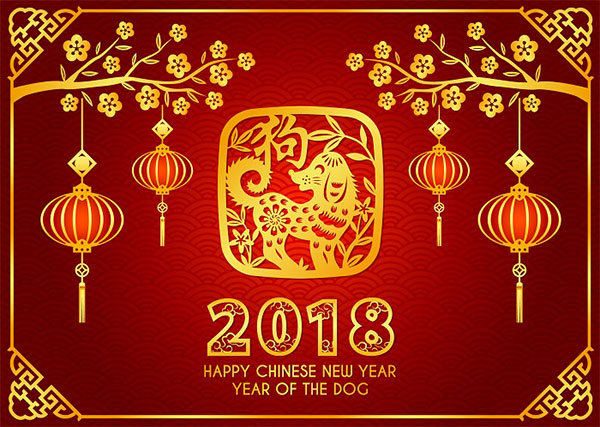 The dog is man's good friend who can understand the human's spirit and obey its master, whether he is wealthy or not. The Chinese regard it as an auspicious animal. If a dog happens to come to a house, it symbolizes the coming of fortune. The invincible God Erlang in Chinese legend used a loyal wolfhound to help him capture monsters.
In addition, we will take a holiday during February 9th, 2018 and February 23rd, 2018. Officially working on February 24th, 2018. We apologize for any inconvenience caused and appreciate your patience during this time.