Dongguan―January 1, 2015―2014 has passed, the first sun in 2015 was shining when we awakened in general, but J.D. Leather Goods team have got up early to welcome the rise of sun at the first day of 2015.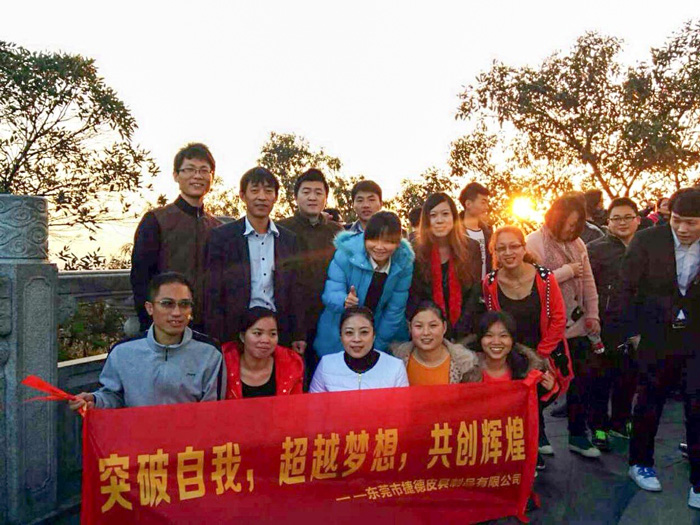 "2014 has passed, we could like to thank everybody who has supported J.D. Leather Goods this year, they are our customers, staffs, material suppliers", said Daniel Luo, J.D. Leather Goods' general manager, "We, the J.D. Leather Goods team are grateful for the incredible support from them".
J.D. are very proud to serve customers worldwide, provide them high quality belts and wallets. In 2015. and thanks for everybody who make J.D. better. Let us look forward to a successful 2015!