Almost everybody wears belt but do you know how to decide the suitable size when you buy belts at shops? Most of us are not clear about it. Today let the factory give you the best answer.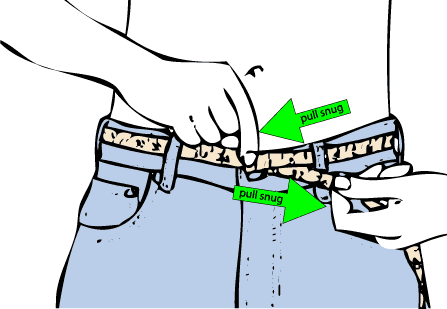 Firstly, we should have the basic knowledge about the belt.
Generally, the belt would attach on middle hole.
The total length between middle hole to the buckle should a little larger than your waist size (It is mainly because of the cloth thickness).
Now we have the answer, the suitable belt size is the distance between the buckle to the middle hole. For common pin buckle belt, the length is from middle hole to the buckle prong. For example:


Sometimes the belt measurement is embossed on the back of belt as below: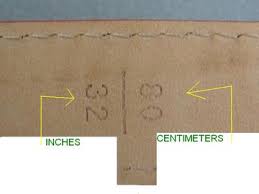 Finally, if you are interested, please kindly review the belts the factory make.