Now basically every family have a guitar. People are more and more like to play guitar. A guitar has been far from showing their own personality. Guitar straps are the useful accessory in any guitar player's arsenal. You can use one for practicality, or you can choose one simply for looks. Usually, the straps that look the best don't come looking great unless you do some expensive changes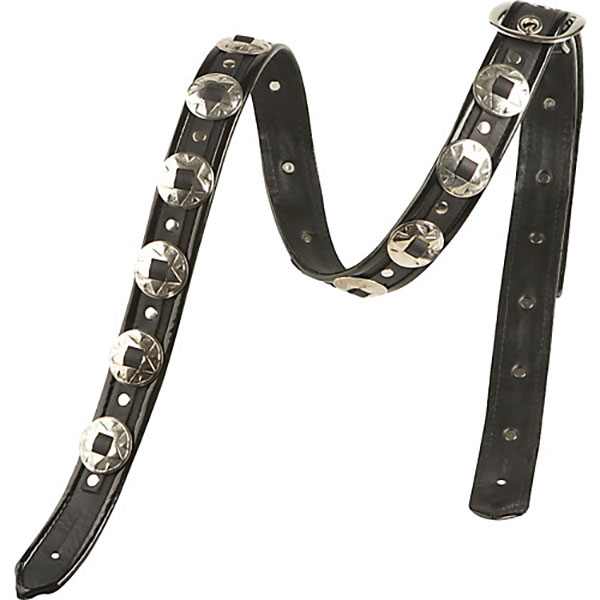 For this purpose, we're going to separate this post into two different sections. Choosing a strap for practicality, or choosing a strap for style and looks. Just navigate to the section you want and we'll help you from there.
Choosing a Strap for Practicality
Choose Something Lightweight?
You don't want a strap that's going to be weighing you down. Unless you're going for an older flair with a heavy leather strap, choose something lightweight and practical. A strap with some cotton and leather ends is usually perfect for this. The cotton won't slide uncontrollably when you play
Won't Break Down When You Use It
You're buying a strap that's going to be long term. You don't want it to break down after using it for weeks, months or even years. It shouldn't tear easily when you use it, sit on it, or it gets stuck between something. This should be an accessory that lasts as long or longer than your guitar
Choose Something That's Highly Reviewed
Do some research on your strap before buying it. If there are hundreds of raving reviews about it, chances are the strap is actually high quality and worth purchasing. If people have only bad things to say about it, don't take the risk. There are lots of high-quality straps out there, and you don't have to gamble by choosing an inadequate one
Choosing a Strap for Style
To be fair, straps don't usually break down very well unless they're being used heavily. You can get a neat strap for a cheap price, or even customize your own. Gone are the days when you need to think of your own ideas as well! You can look on Pinterest, Google, or any other website to find ideas for your own strap, buy products to customize it and make it yourself. Here are some things to consider when choosing or making a guitar strap for style.
A Custom Made Or Personalized Strap Defines You
Your strap can be an important part of playing the guitar for you. Some people care more about looks than others, and if you believe that it's important to choose a strap that looks good, make sure it defines you and your playing style. Playing in a metal band? Try something dark and a bit more hardcore. Playing in a band with your four friends from the yoga class? Try something a bit more flowery and representative of your musical style.
Don't Worry too Much about Reviews
This is usually inadvisable to people shopping online, but if you're buying a custom made strap focus on the company making it, and not the individual strap. If they're known for making high-quality straps, and there are a few people who have negatively reviewed one specific strap, don't let that get you down. The key to finding an artsy strap is just to focus on the looks, and not so much the reviews surrounding it.
Conclusion
Choosing a guitar strap should now be much easier now that we've outlined some basic methods of choosing the right strap. It's possible to buy high-quality materials and just make your own artsy, professional strap as well. You just need to put in the time, and a bit of money! Hopefully, you enjoyed this post