A leather belt is essential accessories for men as one of the leather productions. But how to conserve the belt properly? J.D. Leather has collected related maintenance methods for us.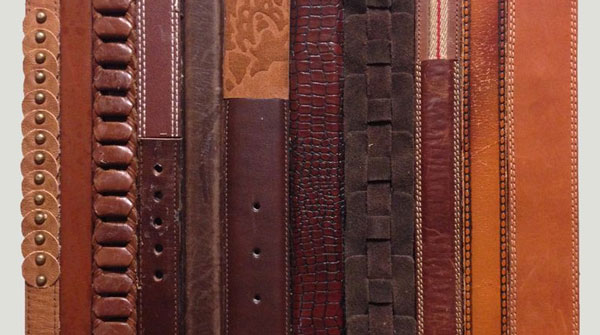 If the belt caught in the rain accidentally, you need to put it in dry and ventilated place after wipe the water on it. Be sure to keep in mind that do not use fire to dry it or put it under the sun.
If there is stain on the belt, you can wipe it by a clean wet sponge with warm detergent and then let it dry naturally. You can try to wipe in an inconspicuous corner before using.
You can start with a few tests on the bottom or inside of the less prominent place in the belt before using the belt care product. When you confirm that there is no problem, you can use it in the whole belt.
When the belt paste in grease, you can wipe it by a piece of cloth. The remaining will dissipate by itself or we can use detergent to clean it. Remember that no water scrubing.
You can use dry cloth to wipe the hardware of the belt after using. Such as oxidation, you can wipe it by using flour or toothpaste to clear it.
The scar in the high quality belt is inevitable to be made, you can make slight it by the temperature of the hand and grease.
Do not store the furniture of the belt under the sun insolating. It will lead the belt to dryness and color fading.
You can clean the belt several times slightly by using wringed wet towel.