About the maintenance handbags, it still reminds users of employ handbags with caution. Random is not our characteristics, you should prevent the fouling and oil from your handbags. Be more carefully, your handbags can do for you more than a few years.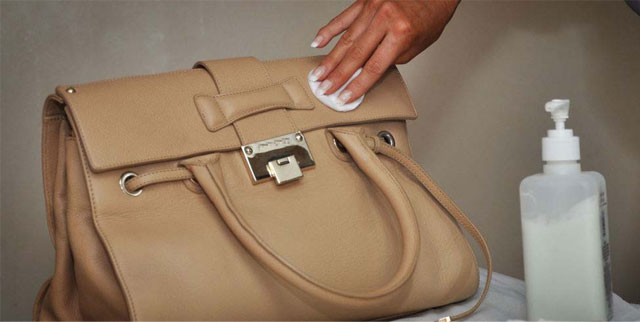 In addition, you should avoid the rain, in case of being poured, first time you can rub with tissue or towel, and then, blowing the handbag by hair dryer. In this moment, you should rub the stains vigorously, or the handbag will fade, even destroy the handbag.
Handbag maintenance tips:
In general, cleaning handbags should choose the brush or cotton cloth that they are suitable for a variety of different materials.

If you adopt the detergent to clean the leather handbags, the cheap and useful glasses cloth is best choice. It will not scratch your handbags, meanwhile, ensure the handbag return luster.

While cleaning the nylon and cloth handbags, you can use wet cloth to press the surface of handbags lightly. You can try to brush the part of handbags by toothbrush with toothpaste.

Regardless of any kind of material handbags, they should be placed the ventilation shade after cleaning., and do not under the sun. Because the handbags are so fragile that handbags become harden, brittle and fade under the sun.

Pen amphibious eraser is able to clean the suede leather handbags. In fact, pencil eraser can brush slightly soiled. If the serious soiled, they can be brush by pen eraser. Because the frictional force is strong. However, you should brush handbags gently.

While you buy brand handbags, you will be presented the dust bag. If you want to take in your handbag, first of all, you should remember to put the paper in your handbags so that your handbag can keep original shape. Never folding and press heavily.Here is a article about"How to Storage Your Handbag?", if you want to learn it, you can click it.