Sling backpacks have just one strap that typically crosses from one corner of the pack to the other. While you can just tuck your arm through the sling loop and carry the pack on one shoulder, with heavy loads it is most comfortable if you cross the strap over your chest like a bandolier. This way the weight is on your back, not your shoulder. The body of the pack may have a conventional square or teardrop shape, narrow at the top and wide at the bottom.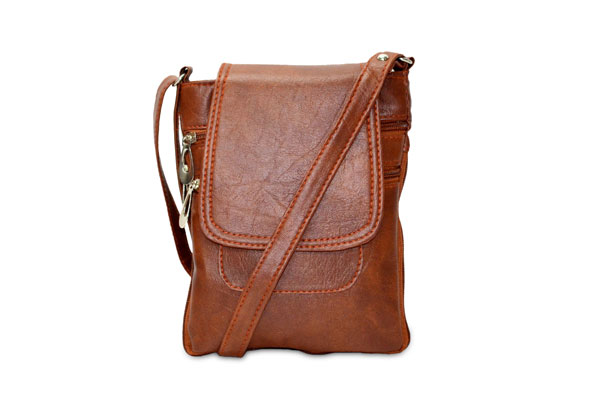 Step 1
Try it on while it's empty. Place the looped handle of the sling backpack over your head. Lay the top side of the strap above one shoulder and the bottom side of the strap underneath the opposite arm.
Step 2
Adjust the hook-and-loop closure or buckle system so that the sling backpack rides comfortably in the center of your back, with the strap crossing from one side of your waist to the opposite shoulder.
Step 3
Load your backpack. Stack the items from largest to smallest, with the flattest items at the bottom of the pack where it will lie against your back. Take advantage of the small crevices some sling backpacks have to fit pens, cameras, and smaller items.
Step 4
Put your backpack on again by slipping the strap over your head. This eliminates the need to continually readjust the strap closure.