Dongguan J.D. Leather Goods is a leading leather belt manufacturer in China, have passed the global compliance full audit by target On Nov. 4, 2013. This is an annual routine spot audit, J.D. Leather Goods passed this audit successfully, at the same time, J.D. Leather Goods also have a few small problem needs to be improved, the factory have been doing their utmost to ensure that the factory meet the audit requirements of Target.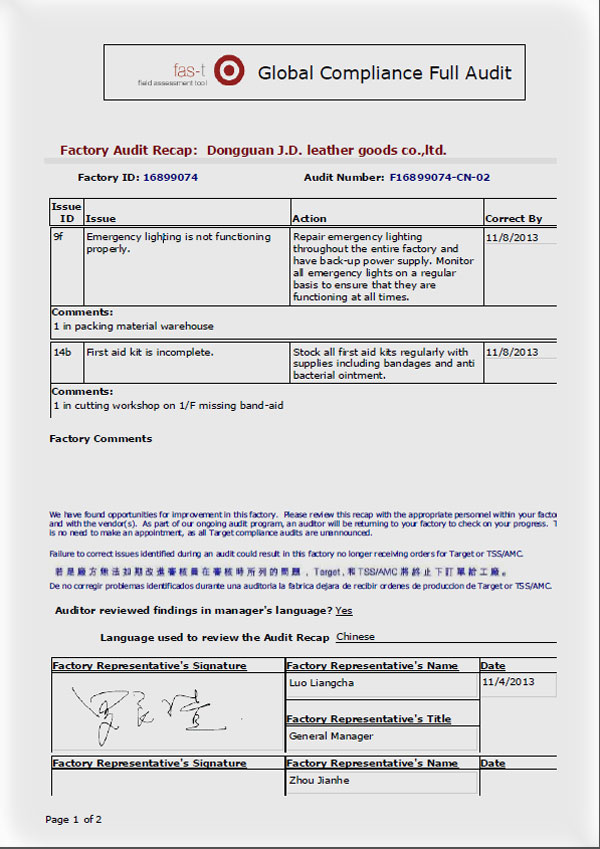 Only have the strength of passes the factory audit can the leather belt manufacturer keep the business with the major brand, to become a successful major brand supplier. Dngguan J.D. Leather Goods Co., Ltd keep the passing rate of factory audit stay 100%, this is the result of continuous efforts by J.D. Leather, as a leather belt manufacturer, J.D. Leather is worthy of trust.
Tips: You can download the factory audit recap document in the download center.