Dongguan, Feb. 20, 2017. J.D. Leather Goods get the "Authorization Letter" for Batmen wallet production from PP Ltd. (alternative name).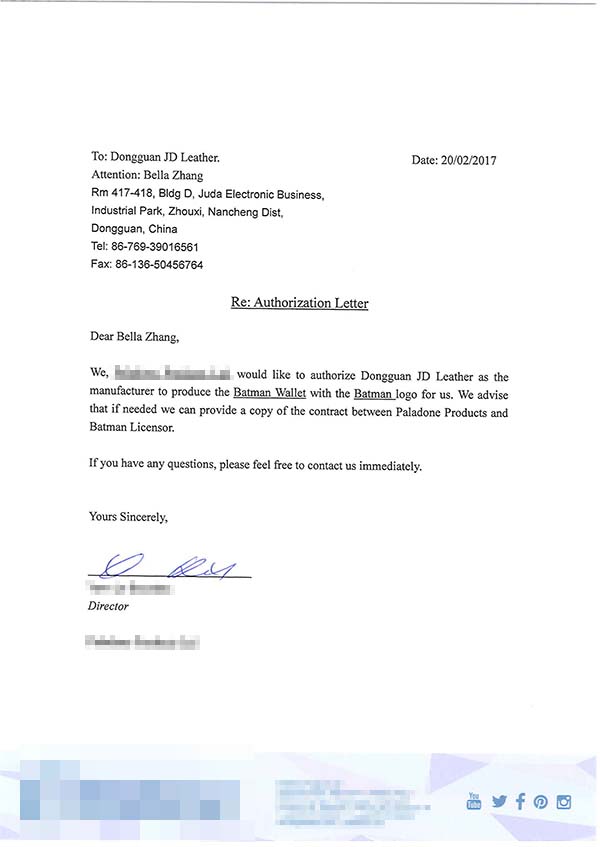 Dongguan J.D. Leather Goods started to develop Batman wallets at the beginning of this year. The success based on their efforts during a short time, the wallets won recognition and praise.
As one of the China's leading wallet manufacturer, J.D. Leather Goods is delivers superior products and service to customers worldwide. J.D. Leather Goods is very proud to be partner of Paladone. We will continue to provide quality leather products for more brands.