March 26, 2014, in the factory restaurant, all the staff of J.D. Leather Goods have a 2nd team cohesion training. Mr. Daniel Luo, the General Manager of J.D., is the instructor of this training, personnel Zhu presided over this training.This time of this training is 2 hours.

this training contain Daniel's speech and two small game, CEO Mr. Huang took the floor, through this training, so that all employees know the team get promote, so that all team cohesion would be enhanced.As a traditional leather production enterprises, the worker is the life, the team will gather them together, the improves of team cohesion, let J.D. Leather Goods faster and better to produce belts, wallets and other leather accessories . for customer with satisfaction.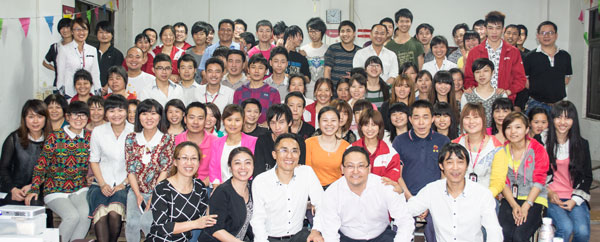 In 2014, J.D. Leather Goods will keep moving, take customers around the world with a better Made-In-China belts and wallets products.