We start to focus on handbags stuff 2 years ago, and then, this website lives on line in this August. The belt website and wallet website have lived before and bring effects to us in same time. Good news, hundreds of fashion handbag samples are provided and referred on this site.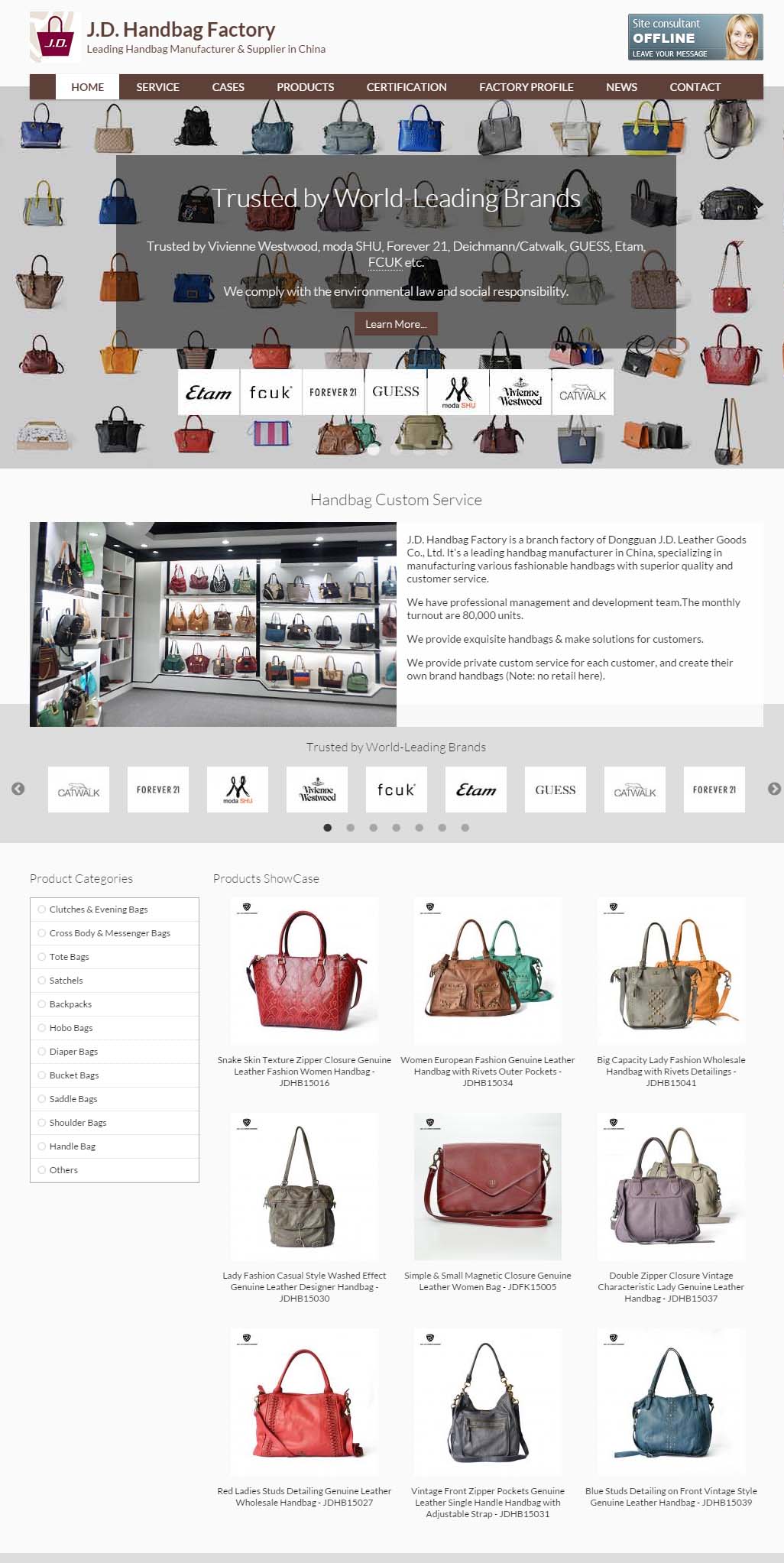 Our purpose of building handbag website is to make friends around the world. Further more, we want them know J.D. Handbag Factory. It is cool for clients to realize our products and contact us through this website.
Also, you can observe a number of our customers' samples, factory introduction and our service range. Meanwhile, you are aware of our cooperative brands as well.
You are so convenient to contact us:
Real-time online consultation - you can click the button in the upper right corner of website home. We will answer you at once if salesmen on online.

Write down your comment - you can write down your massage in the bottom of home page. We will answer so soon as possible.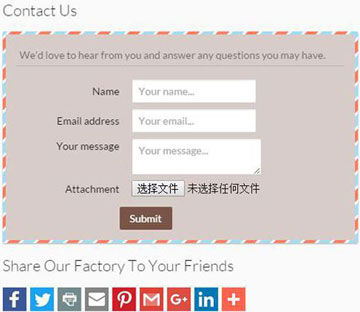 Other contact:
Business & Cooperation: sales@jdleathergoods.com
Question & Advice: info@jdlethergoods.com