In recent years, the minimalist style is very popular, today I will tell you a production method of belt with minimalist style.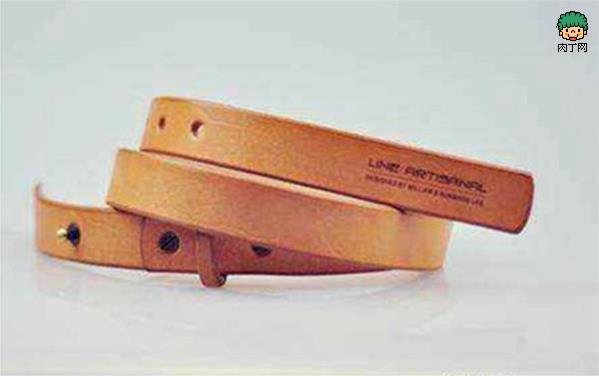 A Full-grain vegetable tanned leather.

A Leather cutting knife.

A wood slicker.

A hole punch.

A screwdriver.

A beeswax.
Pick a Full-grain vegetable tanned leather, the thickness is between 3.5mm to 4.0mm.


Cut the leather, it's need to ensure the straightness when cutting.


After cut the leather, according to personal preference, it's could smear a layer of neatsfoot oil on the surface, then bask it within 3 to 4 days, its color will become more beautiful.


Then punch the leather belt, firstly, it's need to confirm the position of the hole, then use the hole punch to punch, and then burnished edge with beeswax, don't polishing quickly, it's better to polishing slowly.


After complete the steps above, it could be mounting hardware and belt keeper.

The final results are as follows, the belt is simple and cool.