For many women, handbags are the most expensive items on our shopping list - but they are also the most satisfying purchase, a survey has revealed.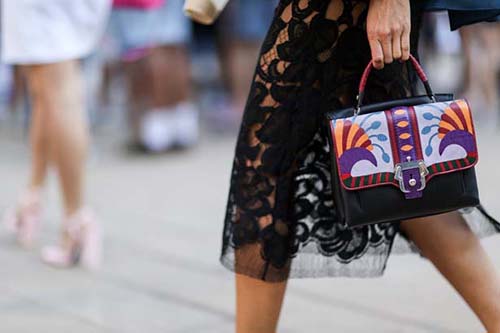 The pleasure associated with snapping up the perfect arm candy even outweighs the thrill of spending money on a glitzy pair of heels.
One in four women said they enjoyed buying a smart bag to buying dressy shoes.
It makes sense. Handbags are the accessory that we use the most, and they need to go with every outfit we own so there is a lot of satisfaction in finding the perfect bag.
A summer dress and a well-fitting pair of jeans were among the other items which women were 'excited' to buy.
Beauty products and underwear also made the top ten, and three quarters of women admitted they couldn't wait to try out new make-up after making a purchase.
The survey of 2,000 women was commissioned by Saveme4later.com to mark the launch of their new shopping app which lets you save adverts you like so that you don't forget them.
Spokesman Dermot Dennehy said: 'Everyone knows that women love shopping but it's interesting to see what items women get the most pleasure from buying.