Dongguan J.D. Leather Goods Co., Ltd is a leading belt manufacturer in China. If you want customers are thinking, be anxious customer's urgent needs, so when a customer strong need our manufacturer's belt samples for a meeting, we riding for thousands of miles to send this belt samples on September 22, 2013.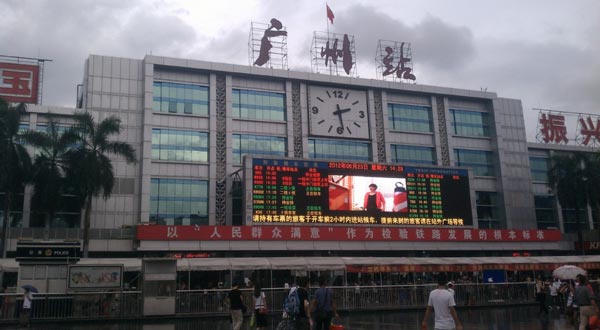 In the morning, our general manager, Daniel Luo, get a phone call from the customer, they need some belt samples for a very important meeting, we must give the samples to but we meet the Super Typhoon Usagi, how to send the samples to customer in time? We should solve this problem. So we must send this samples by ourself immediately.
At the afternoon of Sep. 22, we bought the next train to from Guangzhou to Shanghai, and the head of purchasing Song Shucan went to Guangzhou immediately by bus. Finally, we arrived in Shanghai before 11 o'clock and send the samples to our customer GLS. We hard work had issued the smoothly running of the conference at the afternoon.
To become a leading belt manufacturer in China, we not only provide good products, but also provides good service. We have been committed to become the belt manufacturer.
If you any question, welcome to contact us, you can find the contact info in the contact us page.