According to Guangzhou Market news on November 20, R& F Properties Co., Ltd offers high price to purchase Shiling International Leather Town from local company-Shengdy Group.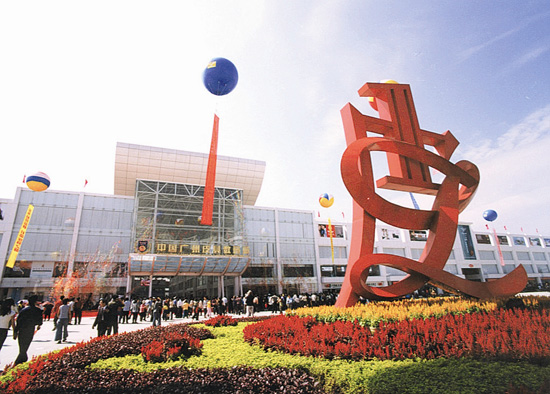 Market news told that Shengdy Group has well-prepared for transferring management and administrative right to R & F Properties Co., Ltd. The reason why R & F Properties Co., Ltd offers high price to purchase it is that they want hundreds of acres of commercial & residential land from Shengdy Group.
Although R & F Properties Co., Ltd doesn't officially give a reply about this news. But according to one owner in leather town, the news that R&F Properties will purchase Shiling International Leather Town was spread amount them about one and half month ago.
That owner also told to Guandian Real Estate Media. Shiling International Leather Town is not the most valuable thing that R&F Properties Co., Ltd wants. But the land is. R&F Properties will properly get the land in Huadu this time.
From Shengdy Group website, Shiling International Leather Town was built and started business in 2000. The whole development of the project was divided into 10 periods. The whole scale from 1 to 5 period occupies about 50 hectares. There were 4 thousand stores and more than 5 thousand companies and owners engaged in manufacturing and selling leather-related products. There were over 65 thousand employees work there.
The whole scale from 6 to 10 period was about 100 hectares. The total investment was up to 8 billion. There were professional leather markets, offices, warehouses, hotels, apartments and other living facilities.
It's been a long time that Shiling International Leather town is one of the largest leather raw material collecting and distributing place and leather products exchange market in China and the world. According to related statistic, the average daily turnover is over 30 million and yearly turnover is more than 20 billion in leather business transaction. Yearly turnover occupies 4 in national leather market and 6 in Guangdong leather market.
However, the development of leather industry faces unprecedented tough and difficult situation in 2014 with the issues of slow economic growth and appreciation of RMB.
Canton Fair works as China import and export "wind indicator". The 116 Canton Fair held in 2014 appeared the decline of purchasing and transaction amount link relative ratio. In this situation, the owners in Shiling International Leather town were greatly influence.
Another report showed that leather business is more difficult than any other year in the past shared by 90% of owner in Shiling International town. To sustain current orders are more important than developing now. Business will survive if it can make through in current situation.
The glow of Shiling International Leather town as "China leather city" is faded gradually in the tough business situation. That's one of the main reason why Shengdy Group sold it, which gives great opportunity for R&F Properties Co., Ltd to get the land.