Snake year has gone, and Horse year has arrived. In this New Year occasion, please allow me on behalf of company directors Board and management team to extend my sincere greetings and good wishes to all my colleagues and customers. Wish you Happy New Year , family happiness!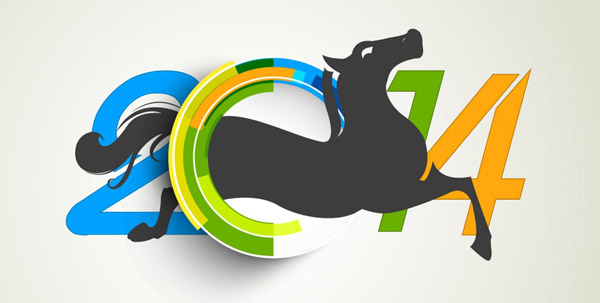 Harvest in 2013, J.D. people make progress together, overcome difficulties one after another, creating success one after another.
In April of 2013, J.D. imports ISO9001-2008 quality system and strengthened the company's management.
In May of 2013, the Foreign Sales Department founded, which made a solid foundation for J.D. Business ;
In October of 2013, The wallets production line officially set up, which make a good start for expanding J.D. brand production line.
In November of 2013, the brand Hello Kitty and Disney authorized J.D. to produce wallet.
Under the joint efforts of all colleagues, facing current complex economic environment , J.D people overcome numerous difficulties. With "good faith, unity dedication, striving, innovation" core values , J.D. People meet the challenge of the time and time again and complete the performance indicators for the whole year.The company's overall management maturity up to a new level, and this is our the pride for all the J.D. People.
Looking ahead, J.D. People has confidence to achieve new heights.
2014 is the Systems Year of J.D., the company will introduce professional managers to assist management and let the management level upgrade again. Today, we win a place for ourself in Dongguan leather industry. It's the result that J.D. People work hard together and all customers and suppliers support.
Recalling yesterday's hard work , the God rewards the diligent. Hoping future would be glorious, J.D. Has a very long way to go; in 2014, we will once again set sail; in 2014, we would still face many difficulties and challenges , but J.D. people have confidence to make breakthroughs in the new journey and look forward to new development opportunity.
Finally, with heartfelt blessing, wish J.D. People and all customers "Happy New Year , job satisfaction, family happiness" !