Dongguan J.D. Leather Goods Co., Ltd. manufacturer is a leading belt and wallets manufacturer and supplier in China. The factory have passed evaluation corrective action plan (FE-CAP) audit by Target in Dec. 16.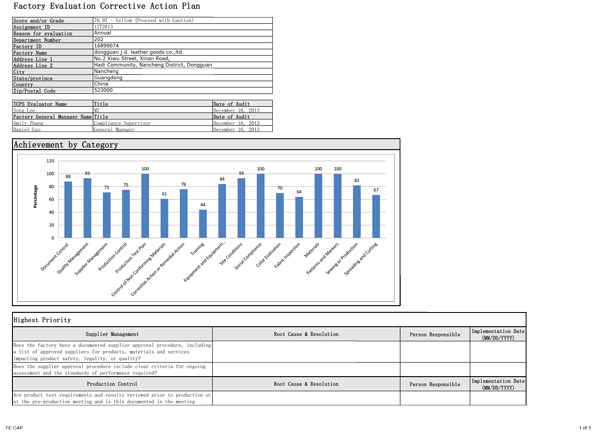 This FE-CAP audit contain contents below:
Document Control
Quality Management
Supplier Management
Production Control
Production Test Plan
Control of Non Conforming Materials
Corrective Action or Remedial Action
Training
Equipment and Equipment
Site Conditions
Social Compliance
Color Evalutaion
Fabric Inspection
Materials
Patterns and Markers
Sewing or Production
Spreading and Cutting
Although the factory have passed this audit, but the score / grade is 76.97 / yellow, J.D. must constantly improve themselves to become the best belt and wallet manufacturer in China. Every audit is an incentive for J.D. Leather Goods.