J.D. (Dongguan J.D. Leather Goods Co., Ltd.) have the 3th anniversary party on December 31, 2013, all of the factory's staff have a great night.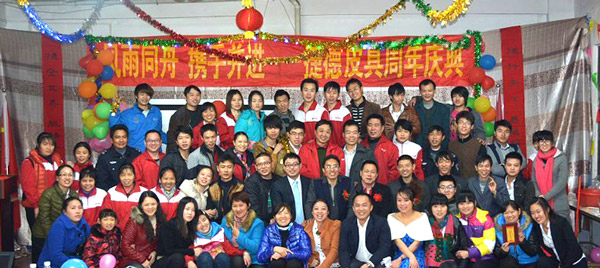 This party is organizationed by the human resources manager Zhang. Although in the end of this year and it is the time to run up the goods, but with the help of the staff members of J.D. the party has achieved a great success.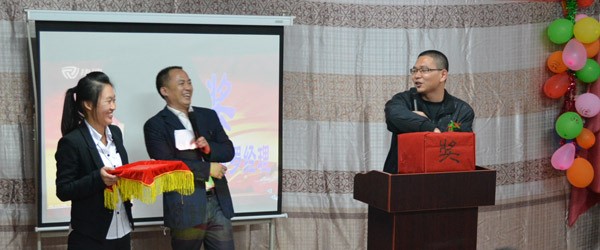 Around the theme of this party "Thanksgiving and dedication, J.D. is wonderful because of you", it is also a nourishing party, there are sketchs, songs, dancing and games in the party. It was full of happiness in the room continued until the party end.