Max Parkhomenko, who is in charge of a trading company in Ukrainian, visited J.D. Leather Goods on August 14. Miss Jane warmly received him.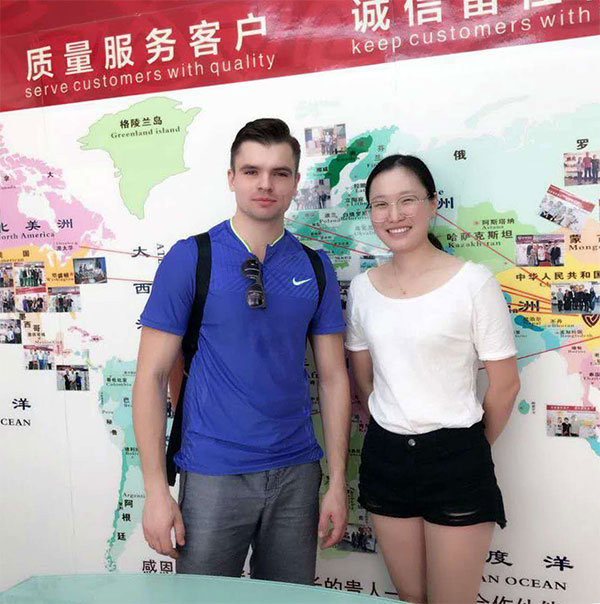 Mr. Parkhomenko wants to find a factory which can manufacture a backpack. So, he searched J.D. on the Internet, Then, he got information on our website and determines the time of visiting J.D.
That day, Miss Jane lead Mr. Parkhomenko to factory and grandly received him. First of all, they discussed the details of backpack sample. Mr. Parkhomenko is also a designer. This backpack should be fashion and also can store power bank and change for outside electronic equipment. Miss Jane with factory team put forward a proposal. Mr. Parkhomenko was satisfied with that. Then he ordered to make a sample.