In the strict verbal sense of the definition, the term "eco-leather" has no formal meaning. Eco-leather is basically the attempt to produce leather with a minimal environmental impact and to give it an Eco-friendly label.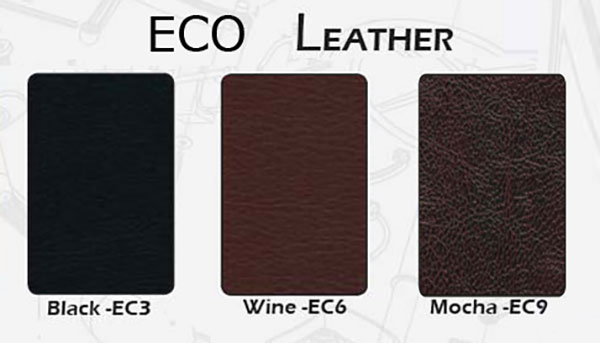 The manufacture of leather does have an environmental impact, in as much as in the manufacturing process, not all the inputs end up in the leather. Also when leather is disposed of the product becomes a waste material. What seems to have happened is that the gauge of a leather's "eco-ness" is measured by the absence of certain restricted chemicals, such as banned azo dyes, PCP, chrome VI, formaldehyde and an increasing list specified by brands; or the method of tonnage rather than any consideration of the real environmental impact.
Advantages of eco-leather over imitation leather
Imitation leather seat covers are made of fabric coated with a special film, mainly made of PVC (polyvinyl chloride). It contains many harmful additives, such as a plasticizer, to make the material more elastic.
Eco-leather seat covers are made of fabric with polyurethane coating. This film does not have harmful additives, which makes eco-leather seat covers safe for people with allergies. The base fabric in eco-leather is made of cotton, which makes it soft and elastic without chemical additives.
Eco-leather is a "breathing" material
Eco-leather car seats have special micropores on the surface. This allows the material to "breathe" just like ordinary fabric (unlike PVC). Thanks to this "breathing" effect, the material does not acquire odors. With eco-leather seat covers, you won't feel like your car is a greenhouse – it doesn't get hot in summer and does not thicken in winter. Besides, unlike PVC, it does not release any harmful chemicals.
Taking care of eco-leather
Eco-leather does not require any special treatment. To remove contamination, just clean the surface with the wet cloth, then wipe dry. This way you can get rid of dust and dirt. For those tough stains that cannot be removed with water, use 40-50% solution of ethyl alcohol or ammonia.