Have you even considered whether the passport is necessary for you? Most people say; "What is that? Will it good for me?" Actually, it is I surprised at how cool it was! It was a lot of fun to have your passport wrapped in a nice pretty holder. It really made a difference in the travel experience.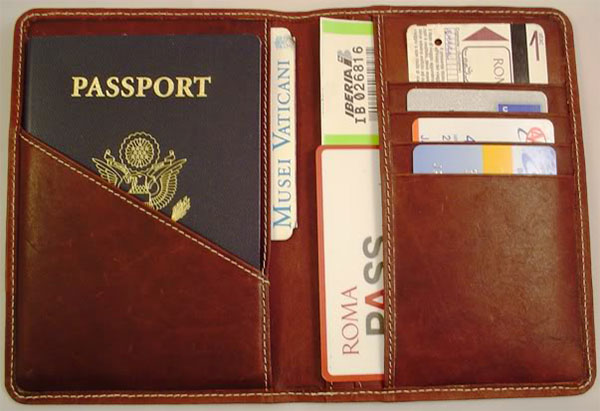 Here are six reasons you should use a passport cover
Protection. A passport cover will protect your passport and extend its life. If you're traveling in areas that have inclement weather that's all the more reason to protect it. I was in India during Monsoon season once and the amount of water pouring from the sky is incalculable. A paper book can get completely ruined in a matter of minutes. Not to mention the possibility of mud and other dirt and grime getting on it.
Ease of Use. A Passport holder is easily identifiable. If you have a bunch of stuff in your bag or purse you can always find your passport by the style of the holder. This is why passport covers with a nice unique design, like the ones we make at 11:11 are a good idea. It's easy to pick out which item is the passport amongst dozens of other travel items. customs department of homeland security passport holder.
Group Identification. When traveling in a group overseas, you almost always have to give your passport at Hotels or border checkpoints. At least this was our experience in Asia on a tour I took a while ago. Sure enough, when the passports came back to our group leader, she had to look inside the cover of each one to read the name. Except, of course for mine and my friend's (who gave me the passport cover in the first place.) Ours were easily identifiable by the covers. We immediately knew which ones were ours.
Passport cover protection4) Fun at Customs. Sometimes you will have to take the passport out of the holder for the customs agent. Not always though. Inevitably though the customs agent will comment on the passport holder-- especially if it is of a cool and unique design. In these days of heightened awareness at airports, everybody is very tense and a beautiful passport cover can oddly enough break the ice. It's also helpful if you're over the limit on how much good stuff you're bringing back from your trip.:
Making Friends. Every trip I've been on I've had a comment on my passport holder. I'm not kidding. Without fail people notice the design of my passport holder. It's a great ice breaker. If nobody comments on your passport holder you should get a more interesting one. If that doesn't work, you should just start asking people what they think of your passport holder.
Security. Oftentimes pickpockets and thieves work fast. They will grab something they think is valuable. With a passport cover, you reduce the chances of a thief getting your passport. A U.S. or European passport can fetch a lot of money on the black market and thieves will go to great lengths to get them. This will put off a thief who is looking specifically to steal a passport. In the heat of the moment, they won't know if it's a notebook or some other item and will likely overlook it. It's also recommended to keep a passport with a unique holder in a book bag or with items that don't look like valuable identification.