You may notice that some merchants mention the belts are made of bonded leather when you buy belts, but what is bonded leather belt?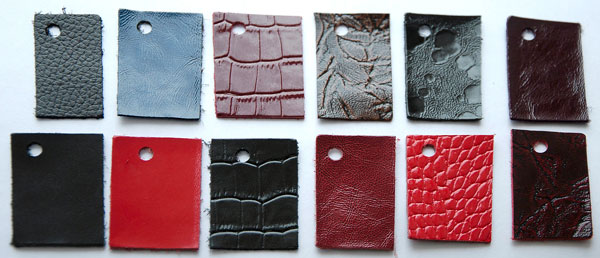 As the name indicates, the bonded leather belt is the belt made of bonded leather.
First of all, we need to know what is bonded leather?
Bonded leather, also called reconstituted leather or blended leather, is a term used for a man-made upholstery material made as a layered structure of a fiber or paper backer, a pulp made from shredded leather, and a polyurethane coating which is embossed with a leather-like texture. Related products, bicast leather or coated leather, are made by splitting, shaving, or grinding leather to reduce its thickness, and then laminating it.
Usually the bonded leather belt could be judged by the leather fibers' content. The leather fibers higher, the quality better. But actually we usually don't know the content of the leather fibers, the merchant generally would not tell you, either. Thus the actual leather content of bonded leather varies depending on the manufacturer and the quality level they are selling.
In 2011 the European Committee For Standardization published EN 15987:2011 'Leather - Terminology - Key definitions for the leather trade' to stop further confusion about bonded leather. The minimum amount of 50% in weight of dry leather is needed to use the term "bonded leather".
When you buy bonded leather belt, you may ask the leather fibers' content. If you want to learn about the materials for the high end leather belts, please visit the article "What Are Leather Belts Made Of?", the factory have introduced the material of leather belt in this article.